Date/Time
Date(s) - 09/23/2022 - 10/01/2022
7:00 pm - 11:00 pm
Location
Westlake Athletic & Community Center
Welcome! We are excited to have you at the Navratri celebrations this year!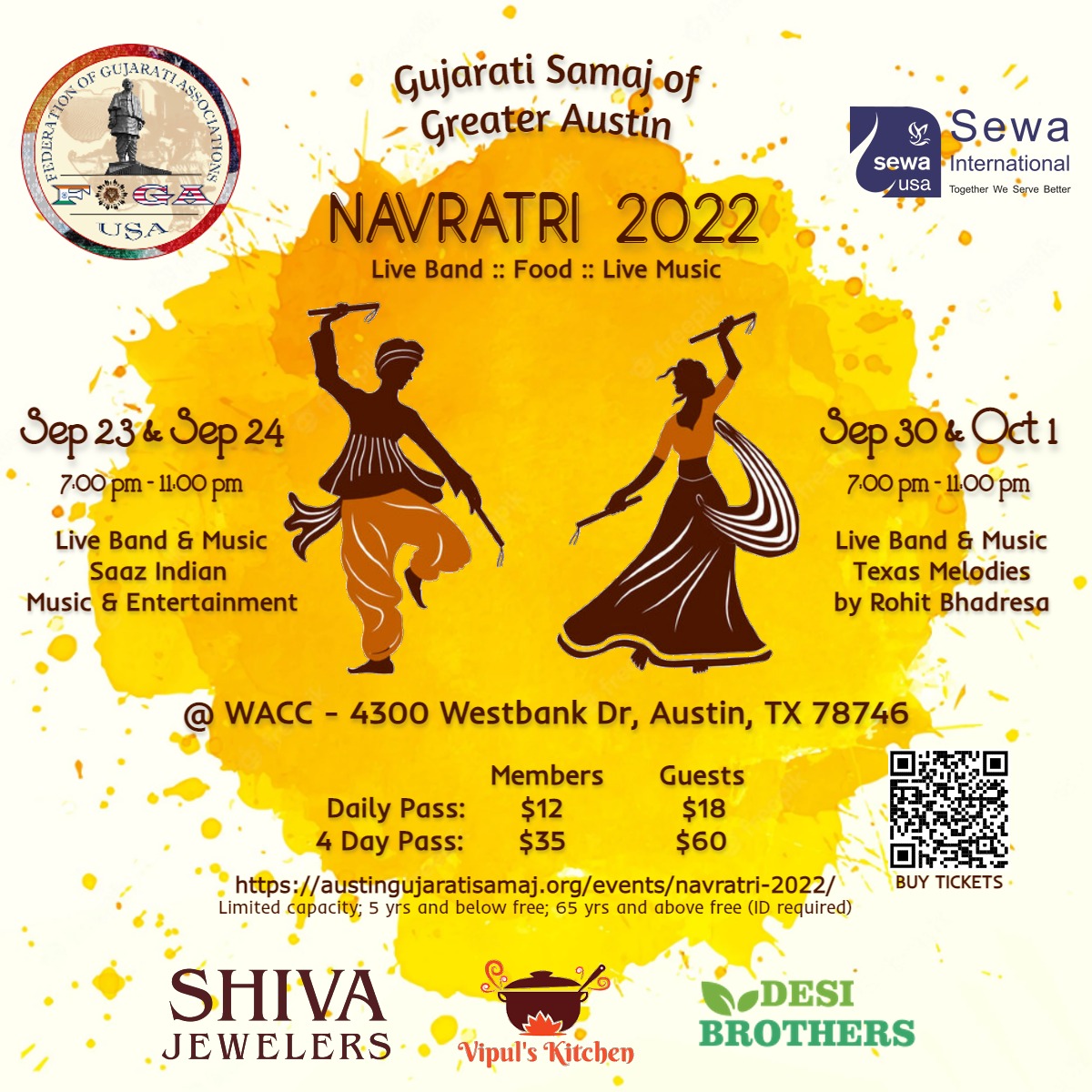 Here are some additional details:
1. Event will begin at 7 pm sharp as we can not extend beyond 11 pm due to venue restrictions. Please come early to make the most of it.
2. Check-in starts at 6:30 pm.
3. Each ticket is tied to an individual. Please make sure to enter the full name when you purchase the ticket, as its used for verification . (No tickets required for 5-and-below or 65-and-above. ID is required.)
4. GSGA is implementing manual ticket checking for this event so make sure you carry your ID and tickets with QR codes (either physical or digital). Come together with your entire family/group to speed up the process.
5. By purchasing tickets for Navratri 2022 event, you are agreeing to Terms & Conditions. Please take sometime to review this before purchasing your tickets.
Important Notes for Members:
We understand that some member families have more than four members in family. Please purchase the four Member Tickets for the days you plan to attend and email us at gujaratisamajofgreateraustin@gmail.com to request for additional member ticket providing these details: Day, Type of Ticket, Name, Age, Relationship to Member.
4-Day Pass Discount:
If you buy tickets for all 4 days for the same person, we will discount your tickets automatically at the checkout.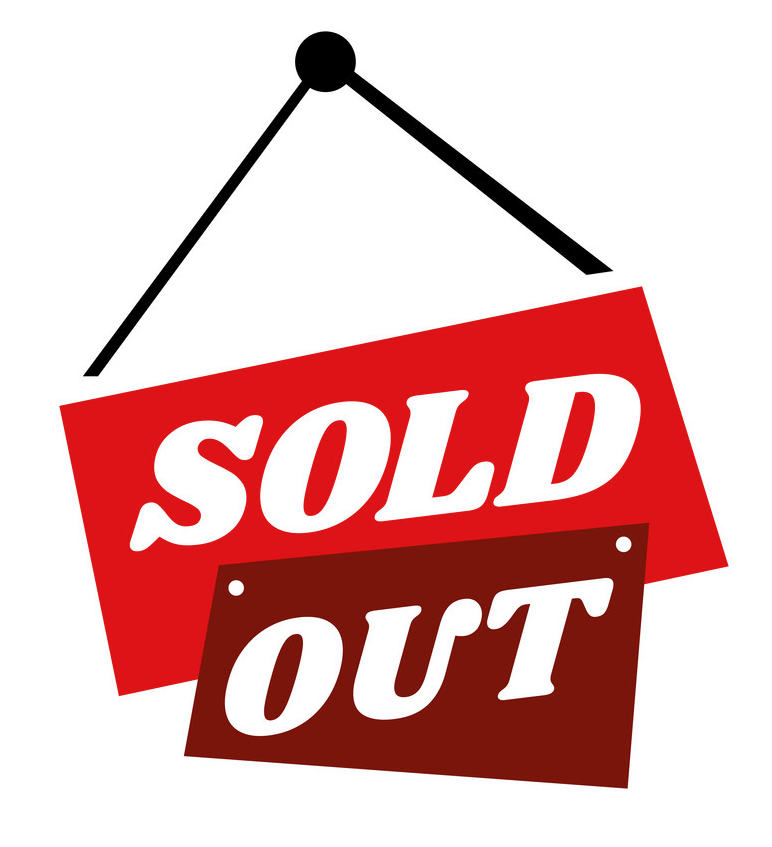 Bookings
Bookings have closed for this event.