Get ready for Navratri 2019 celebration!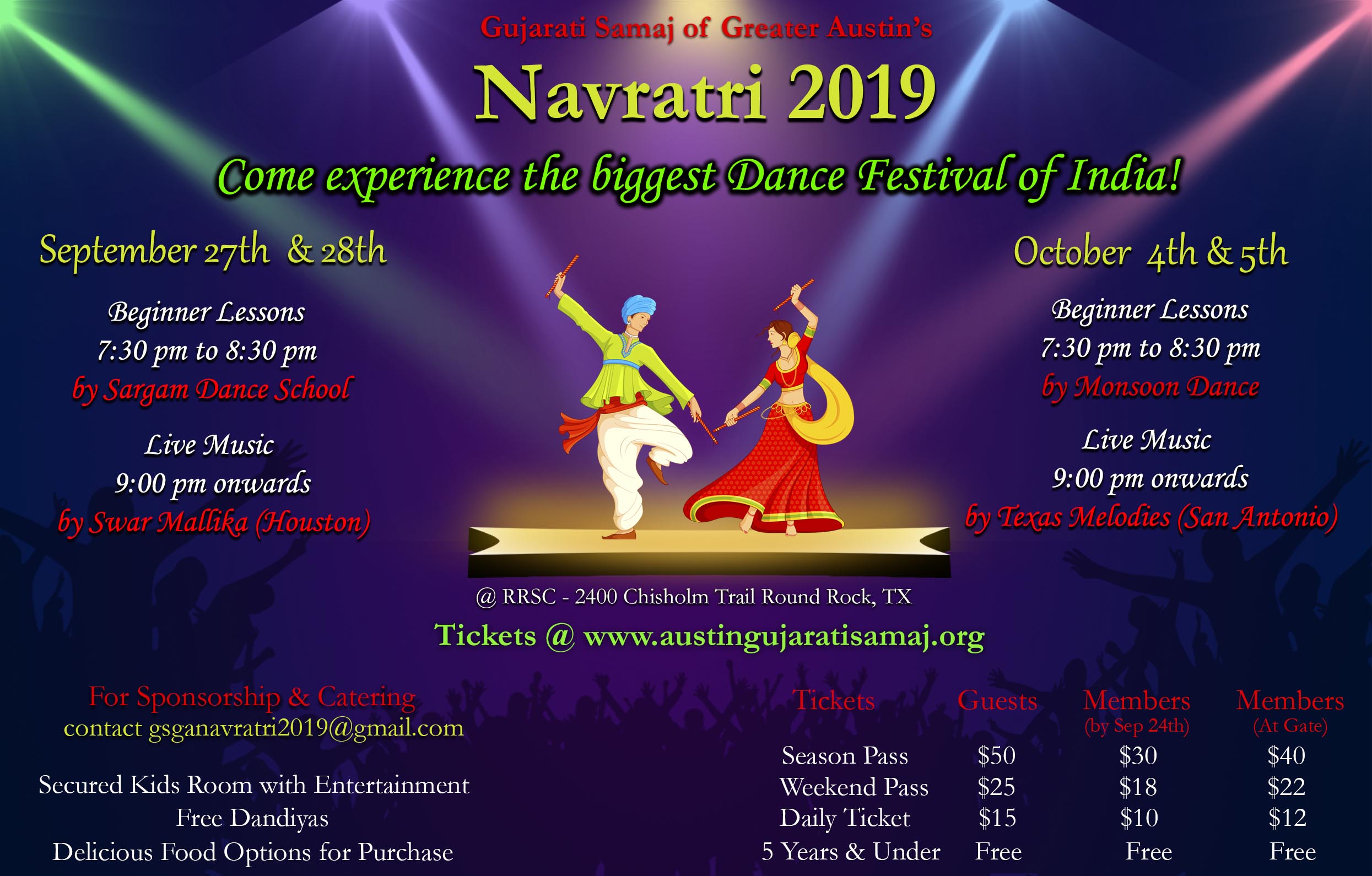 Eh Haalo! It's close to that time of the year, Austinites! Get those Chanya Choli's ready and rebuild some stamina to dance the night out! The GSGA Committee has a great plan for the gala event!
Please purchase your tickets for September 27th & 28th and October 4th & 5th!